Flying Lotus releases a new song titled "More" from his forthcoming album Flamagra, while also announcing a North American tour set for the summer. Flying Lotus new song is a collaboration of two of LA's finest. It features Anderson .Paak, a true soulman of his generation.
The song itself is a soulful-jazz instrumental, while Flying Lotus uses his artistic side to convey his new song in the music video.
"Spent years tryna steer both hands on you, Til I finally understood that I was spinnin' my hoop… Rather spinnin' my wheels, gettin' up in my years But still I feel like a kid when I'm f@#$ with you, Young n#@$# gotta live, that's the motto they use
But all them niggas still live in they mama's backroom," Anderson .Paak said during the first verse.
Flying Lotus will begin his award-winning, 3D show on August 9th in San Fransico, CA, at the Outside Lands. He will then travel to some of the major cities including Atlanta, New York, Houston, and New Orleans before returning home to Los Angeles, CA, for his final tour stop on September 20th at The Nova.
Complete tour dates and locations listed below.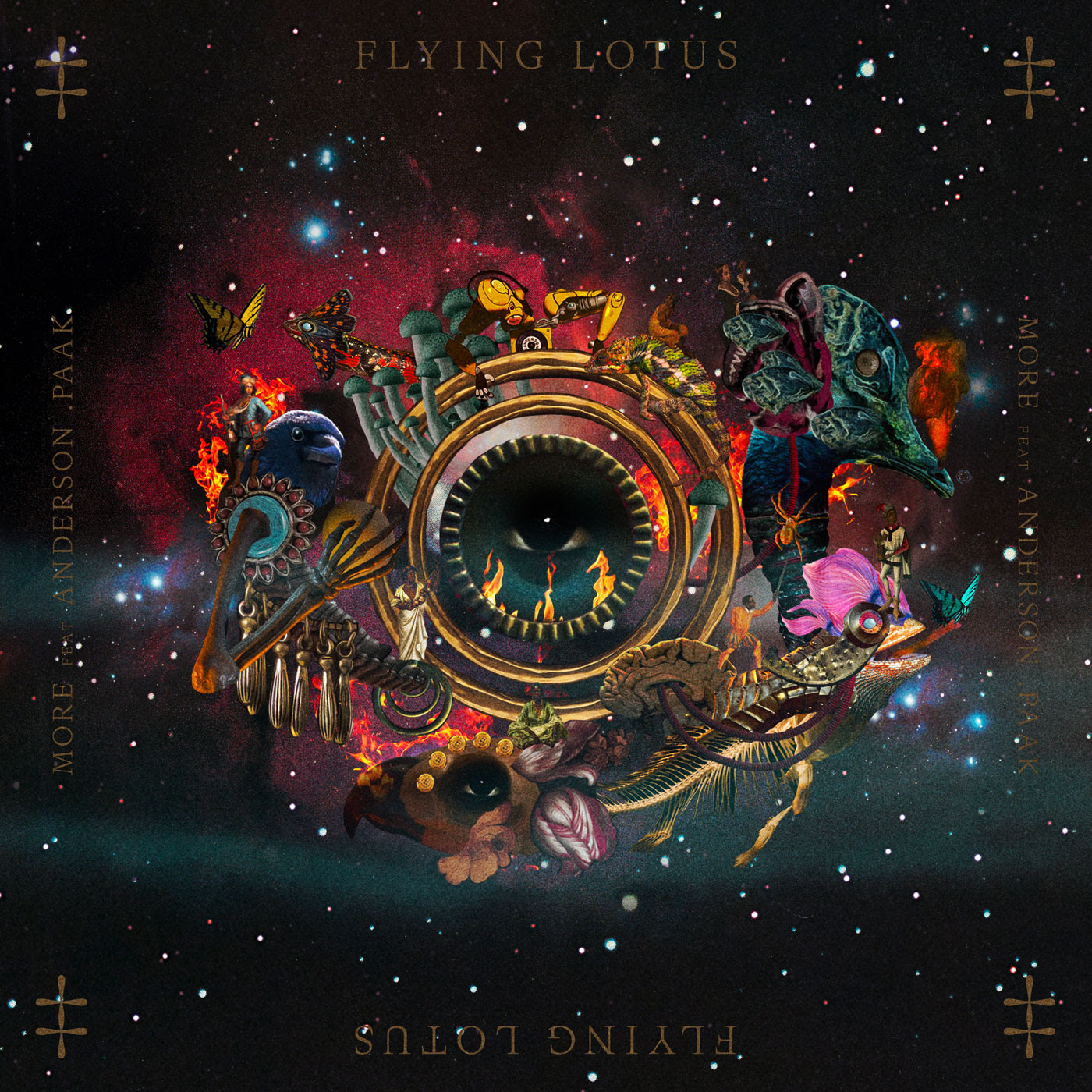 FLAMAGRA NORTH AMERICAN TOUR
8/9- 8/11 – SAN FRANCISCO, CA – Outside Lands
8/10 – PORTLAND, OR –  Roseland
8/11 – SEATTLE, WA – Showbox Sodo
8/12 – BOISE, ID – Knitting Factory
8/14 – MISSOULA, MT – The Wilma
8/15  – SALT LAKE CITY, UT – Union
8/16 – DENVER, CO – The Mission Ballroom
8/17 – TAOS, NM – Taos Vortex
8/18 – OKLAHOMA CITY, OK – Tower Theatre
8/20 – MINNEAPOLIS, MN – First Avenue
8/21 – MADISON, WI – The Sylvee
8/24 – DETROIT, MI – Royal Oak Music Theatre
8/25 – TORONTO, ON – Danforth Music Hall
8/26 – MONTREAL, QC – Corona Theatre
8/27 – BOSTON, MA – House of Blues
8/29 – PHILADELPHIA, PA – Franklin Music Hall
8/30 – BROOKLYN – Brooklyn Mirage
8/31 – NORTH ADAMS, MA – MASS MoCa
9/02 – PITTSBURGH, PA – Stage AE
9/03 – COLUMBUS, OH – Express Live
9/04 – NASHVILLE, TN – Marathon Music Works
9/05 – CINCINNATI, OH – Madison Theater
9/06 – CHARLOTTE, NC – The Fillmore
9/07 – RICHMOND, VA – The National
9/10 – RALEIGH, NC – The Ritz
9/11 – ATLANTA, GA – Variety Playhouse
9/12 – NEW ORLEANS, LA – Joy Theater
9/13 – HOUSTON, TX – Warehouse Live
9/14 – AUSTIN, TX – Emo's
9/15 – DALLAS, TX – South Side Ballroom
9/18 – PHOENIX, AZ – The Van Buren
9/19 – SAN DIEGO, CA – House of Blues
9/20 – LOS ANGELES, CA – The Novo