Photo Credit: Sharon Alagna
Kendrick Lamar has just let us in on some news from his forthcoming album DAMN., including the album cover art and its tracklist. Due out on April 14, the follow up to 2015's album To Pimp a Butterfly will have a unique tracklist of single, yet bold, words such as "BLOOD," "LOVE," "FEAR" and "GOD," among others, to complete what seems to be an album of straight attitude. There will also be a couple collaboration songs titled "LOYALTY" with Rihanna and "XXX" with U2. According to Paste Magazine, the production on the album will feature artists such as James Blake. The entire track listing and the album art can be found below.
This news follows a teaser on Lamar's Instagram a few weeks ago of the roman numeral "IV" that lead to the release of "The Heart Part 4" a day later. The truly confrontational addition to The Heart series included lyrics against the United States' current status. Such as Lamar saying, "Donald Trump is a chump, know how we feel, punk / Tell 'em that God comin', and Russia need a replay button, y'all up to somethin'." Then there was the release of his new video for "HUMBLE," which is the eighth track off of DAMN. A video that can only be described as a loss for words, has Lamar dressed in religious Jewish or Christian garment on different parts and at some point his head is on fire. The audio video for "The Heart Part 4" and the official video for "HUMBLE" can be seen below via Youtube.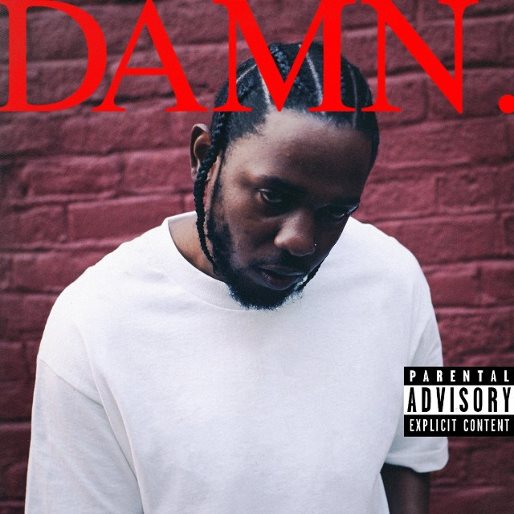 DAMN. Tracklist:

01. BLOOD.
02. DNA.
03. YAH.
04. ELEMENT.
05. FEEL.
06. LOYALTY. ft. Rihanna
07. PRIDE.
08. HUMBLE.
09. LUST.
10. LOVE.
11. XXX. ft. U2
12. FEAR.
13. GOD.
14. DUCKWORTH.