The longtime singer/songwriting vet, Aimee Mann has release a music video for her new single "Goose Snow Cone." The song is off of her new album Mental Illness due out on March 31 via her own SuperEgo Records.
The video follows a troubled pet owner that realizes her cat, Goose, needs to see a vet. The news seems to only get a little more troublesome as Mann drives her friend from the vet visit with out Goose, who needed to stay over night. The heart wrenching explosion of loneliness that the song emulates is portrayed quite uniquely in the video as you watch this lady deal with the stresses of almost losing her best friend Goose.
In a press release, Mann explains her inspiration behind the new track both lyrically and with the unique direction of video.
"I wrote 'Goose Snow Cone' when I was on tour in Ireland, on a cold and snowy day. I was feeling very homesick when I saw a picture on Instagram of a cat I know named Goose. Her fluffy white face was looking up at the camera in a very plaintive way, like a little snowball, and I started singing a little song about her that turned into a song about loneliness. I intended to change the lyrics but could never find a phrase to replace the one I started with. When it came time to make a video, I knew the original Goose had to be in it. Her owners are my friends Rob and Puloma who coincidentally produce and direct videos. One of my cats had recently gone through a long illness and I was thinking about that when I came up with the idea for the video, and I knew Puloma had to star in it, as she has a very lovely and expressive face. The vet in the video is my actual vet and he's a great guy. It was not easy wrangling Goose but the magic of editing makes it all work!"
Mental Illness has already received some early critical acclaim from publications such as Los Angeles Times and NPR Music. The new album is an almost all-acoustic format that does a wonderful job of capturing the musically simplistic yet powerfully moving ideals of her past. Longtime producer Paul Bryan is credited with the new album along with Jonathan Coulton on acoustic guitar and backing vocals, Jay Bellerose on drums, Jamie Edwards on piano, John Roderick as a co-writer and Ted Leo as a background singer. For Mental Illness' full tracklisting and album art see below.
In support of the new album's release, Mann will be playing a headlining tour across North America this Spring. The tour will include stops in New York, Los Angeles, San Francisco, Boston and Philadelphia to name a few. See below for a full list of tour dates and ticketing information.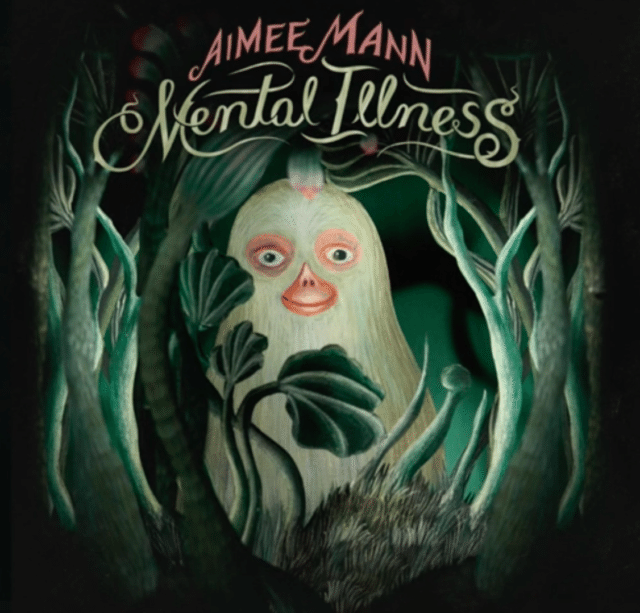 Mental Illness Tracklisting:
01 Goose Snow Cone
02 Stuck In The Past
03 You Never Loved Me
04 Rollercoasters
05 Lies Of Summer
06 Patient Zero
07 Good For Me
08 Knock It Off
09 Philly Sinks
10 Simple Fix
11 Poor Judge
Aimee Mann Tour Dates:
Buy tickets on Ticketmaster | Buy tickets on Ticketfly
April 20—Washington, DC—Lincoln Theatre
April 21—Philadelphia, PA—Keswick Theatre
April 22—New York, NY—The Town Hall
April 23—Boston, MA—The Wilbur Theatre
April 25—Albany, NY—The Egg Center For The Performing Arts
April 26—Toronto, ON—Danforth Music Hall
April 28—Ann Arbor, MI—The Ark
April 29—Chicago, IL—Park West
April 30—Milwaukee, WI—Pabst Theater
May 2—Madison, WI—Barrymore Theatre
May 3—Saint Paul, MN—Fitzgerald Theater
May 5—Boulder, CO—Boulder Theater
May 6—Salt Lake City, UT—The State Room
May 8—Missoula, MT—The Wilma
May 9—Seattle, WA—Neptune
May 10—Portland, OR—Revolution Hall
May 12—San Francisco, CA—The Fillmore
May 13—Los Angeles, CA—The Theatre at Ace Hotel