Late friday afternoon, legendary Los Angeles DIY venue The Smell, was served with a notice that their building, along with the buildings of many other businesses on the block, would be demolished by a holding property in order to make way for, you guessed it, yet another parking lot.
The Smell is an all ages, alcohol free, and affordable venue that has hosted shows since 1998. It is the heart and soul of the local music scene and a place where pretty much any Los Angeles band that has risen from the scene has started out. HEALTH, No Age (who's album cover was shot there), Ty Segall, Mika Miko, the Babies, Ponytail, and tons of others have found their footing at the venue and used it to gain an audience with the cities youth.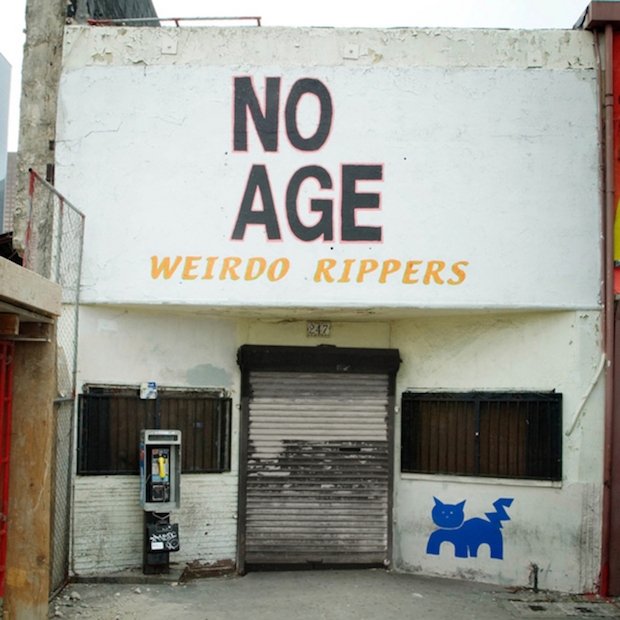 It is also a place where kids can discover new music, art, poetry, and political views at a young age at a time where, especially in Los Angeles, affordable places to do this are becoming increasingly rare.
L&R Group of Companies, "one of the largest parking property owners in the nation," posted the notice to every building on the same block. The notice says that as long as the L&R's plans comply with the city's applicable laws and municipal codes, "public comment will have no impact on this project." The Smell's owner Jim Smith told LAist, "I suppose the signs have been there for many years, but I've suspected something like this was coming when our building was sold a year ago….I plan to do whatever I can to fight or delay this." Smith says he's still assessing the situation and plans to suspend further booking until he's obtained more information
The owners of the Smell have set up a GoFundMe to look for a new space and possibly even fight the legal battle that could ensue from this situation, but at this point it seems as if the demolition is all but done and the Smell as we have known it will be gone forever.
The sad thing about the story of The Smell is that it teaches us that the cruel hands of capitalism, especially here in Los Angeles, will spare no one when it comes to profit. The Smell followed all of the rules that typically doom DIY venues. They had their permits, they kept alcohol out and strictly enforced this (by taking in a local homeless man to make sure kids didn't sneak anything), they followed all of the rules, but today, here we are, writing an obituary for a wonderful venue that spread so much positivity and gave so many kids who felt like they had nowhere else to go a place to feel apart of something. And it will all be reduced to rubble in the name of a parking lot.
Check out a cool documentary on the venue and some other nostalgic videos below: