The highly anticipated Explosions In the Sky & David Wingo original score for the upcoming film Prince Avalanche is scheduled to release August 2013. The dark-comedy set in Texas is written and directed by David Gordon Green.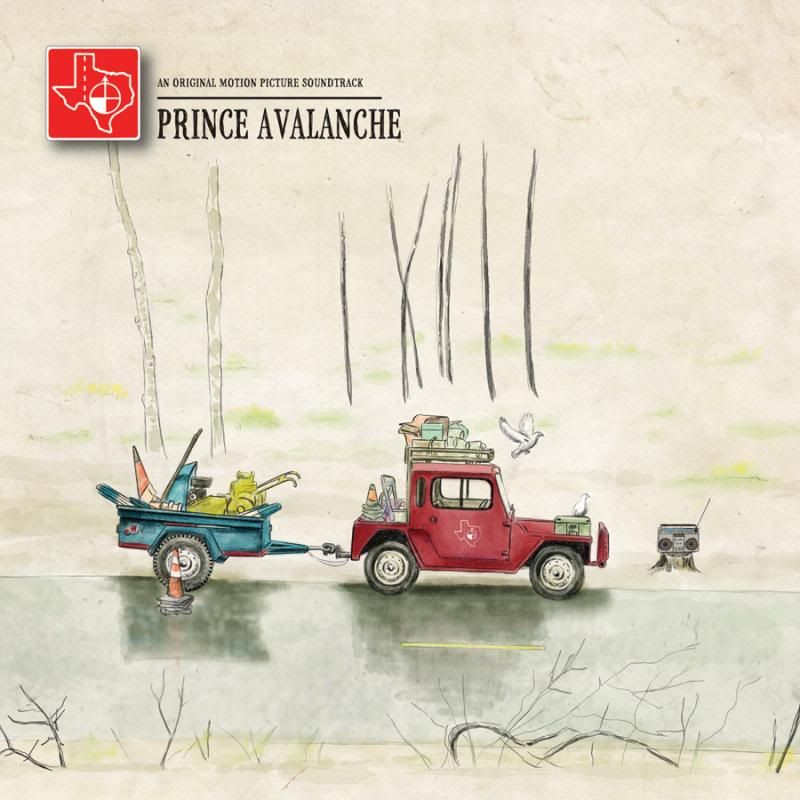 Over a decade ago writer and director, David Gordon Green, incorporated an Explosions In The Sky original song in his sophomore film All the Real Girls. This was the bands first-ever film license and their original song was in perfect harmony with the vision of the film's score composer, David Wingo. Since working with Green and Wingo, Explosions In The Sky has put a few more notches in their film licensing belt, scoring the 2004 Universal feature, Friday Night Lights, which eventually translated into the hit spin-off TV series. The group's body of film-scoring work continued in Academy Award nominated film The Driving Bell and the Butterfly.
Prince Avalanche has been described as a dark-comedy, with complex emotional elements, starring actors Paul Rudd and Emile Hirsch. Staged on an isolated stretch of Texas road, the location was suggested by Explosions In The Sky's Chris Hrasky. The cinematic scale and thematic punches of the musical collaboration from Explosions In The Sky & David Wingo will set the bar high for modern-day film scoring. The film soundtrack will be available August 6 via Temporary Residence Ltd and the band will be touring in Europe and Canada this summer.
Prince Avalanche
01. Fires
02. Theme From Prince Avalanche
03. Dear Madison
04. Passing Time
05. Rain
06. Alone Time
07. Hello, Is This Your House?
08. Can't We Just Listen To The Silence
09. Wading
10. Dear Alvin
11. The Lines On The Road That Lead You Back Home
12. An Old Peasant Like Me
13. Join Me On My Avalanche
14. The Adventures Of Alvin and Lance
15. Send Off