The Black Angels have been steady rocking since 2004. After four successful albums the band has cultivated themselves as one of indie-rocks darker projects, earning them a diehard following
After dropping a stellar album this past April with Death Song, The Black Angels are looking to keep the momentum going. The new tour, "An Exhibition of Sight and Sound," will be a 17-set tour across Europe. The tour will kick off Thessaloniki, Greece, and wind its way around Europe. Athens, Stockholm, Brussels, Amsterdam, London, Glasgow, Paris and Cologne are all cities that can see the rockers in action. The band will wrap things up in Berlin in October at the Columbiatheatre.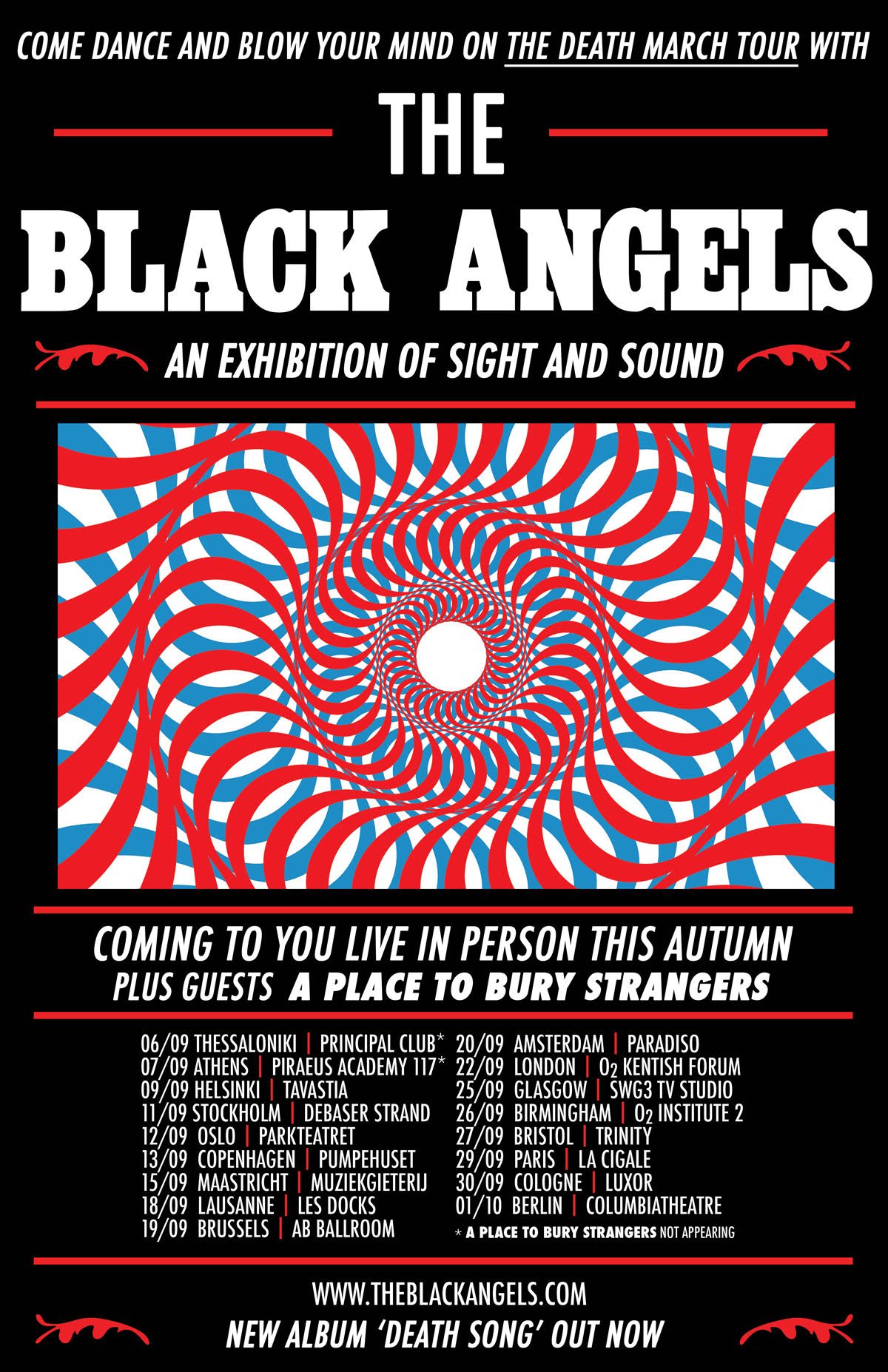 The news broke via A Place to Bury Strangers' Twitter, who will be at every leg of the tour minus the two Greece shows. The noise/shoegaze band have been around for just as long. Their loud and abrasive experimental sound have made them as some of the "loudest" and in-your-face rockers in the underground.
The full tour kicks off September 9 and will sneak into October. If you were planning on taking a European vacation this fall, you might want to save a little extra for some tickets. Check out the Tweet below.
So psyched to be touring Europe with @theblackangels this fall. See you there!#helsinkitoberlin pic.twitter.com/ZUNDZoggEP

— APTBS (@APTBS) July 5, 2017

Photo Credit: Raymond Flotat