Wednesday, August 15th
Red 7
8pm
FREE w/ RSVP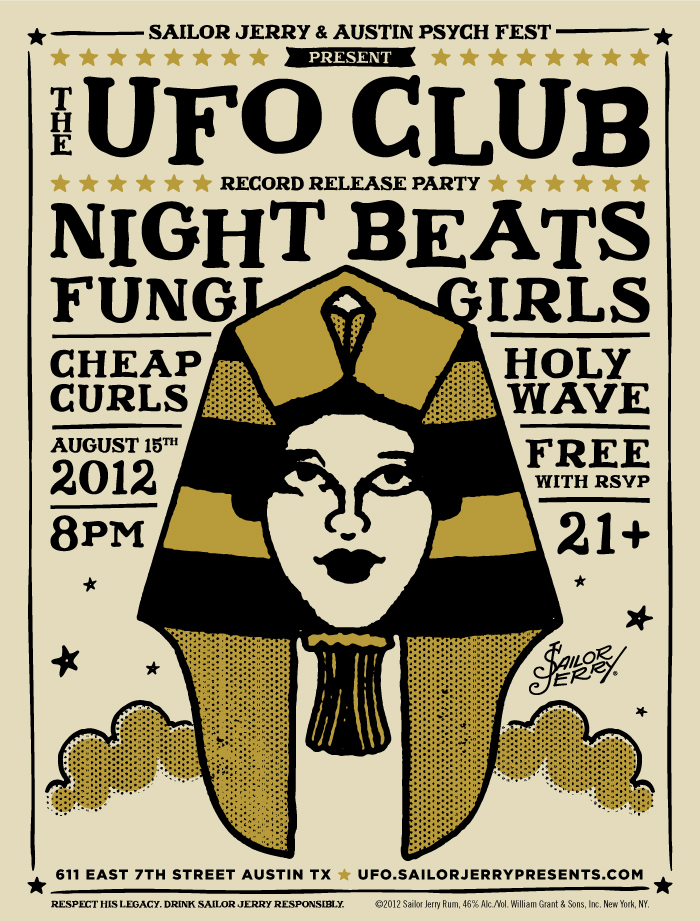 UFO Club is Christian Bland of The Black Angels, and Lee Blackwell of the Night Beats. This entity follows more along the lines of Christian's solo Project, Christian Bland and The Revelators, than either his or Lee's respective main bands. Fast surf, waves of reverb, spaced out sounds, blown out static, vintage pop tinged melodies, and all around just really, really music to tune in, and drop out to. Both of these guys are amazing guitar players, if that's a strong enough word, and it's always great seeing them play, but seeing them play together is the best. Come out at doors because every band playing on Wednesday night is absolutely killer, you won't find yourself disappointed. Long live Psych.
SET TIMES
12:00 – THE UFO CLUB
11:00 – NIGHT BEATS
10:15 – FUNGI GIRLS
09:30 – CHEAP CURLS
08:45 – HOLY WAVE
08:00 – DOORS
Check out UFO Club here.
Check out The Night Beats here.
Check out Fungi Girls here.
Check out Cheap Curls here.
Check out Holy Wave here.