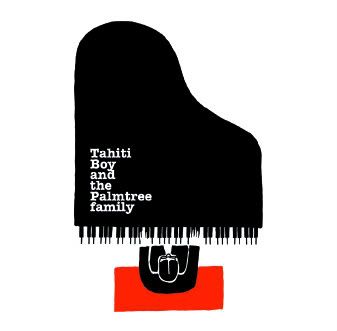 Music for the Hip Soul
There's nothing too exciting with today's trendy meshing of vintage genre elements with modern-day pop, especially with buzzy acts like She & Him and Mayer Hawthorne already improving that sound. The novelty has yet to disappear, but whether its ephemerality is a destined fate is unsure for now. What is sure, however, is that it is not recycled noise. The sounds of the 60's/70's soul-pop revival movement are fresh, with each act taking nuggets from past influencers and tweaking the elements to create unique, modern-day indie pop.
Good Children Go To Heaven, the debut from Parisian collective Tahiti Boy and the Palmtree Family, revisits some of music's most recognizable sounds, most notably '70s soul and funk, classic folk, and piano-driven R&B and rock ballads. An ambitious debut powered by diversity, Good Children is as much a sonic journey through eclecticism as it is a jumbled mess. It runs the gamut on so many levels that the substance of the album as a whole is easily lost with dramatic style switches happening faster than necessary. The enthusiasm and variety within the release, which are what make the album stand out, become drowned out and can feel unnatural and forced.
That's not to diminish the efforts of David Sztanke, Tahiti Boy himself, and co. The ultra hip "When I Miss You" speaks with an energy and sound likened to Sly Stone, an obvious inspiration behind this track and several more. The sincerity of "You Make Me Blush," while cute and endearing, always feels real and never feels cheesy. And the restored vinyl sound of "Sparkle" adds the most genuine touch on Good Children. If only this type of songwriting, along with the almost too cool opener "1973," shined more prominently, we'd have ourselves quite the find.