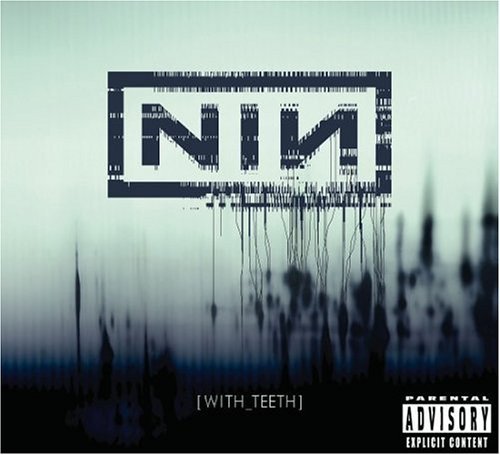 Back to Basics
Nine Inch Nails' Trent Reznor took about five years to release his latest album, With Teeth. Anyone partial to the narrative, sequential form of The Downward Spiral, or the depth and expansive nature of The Fragile, take note: With Teeth may not fulfill your expectations. The album is a return to fundamentals for Reznor, who recently became sober. Once clean, he wrote songs the old-fashioned way. He composed demos first. What resulted is an album of thirteen good songs.

Most of the LP is instantly recognizable as NIN-fare punched up by powerhouse drummer Dave Grohl. The solid hard rock of "You Know What You Are?" and the radio-friendly "The Hand That Feeds" are vivid reminders of what made NIN huge in the 90s.
A couple of tracks are a break from the expected. They are infused with positive energy. They are fun, danceable, and leave the listener with a smile. "All the Love in the World" and "Only" in particular are a risk for Reznor. This upbeat style may not be embraced by fans. Those afraid of these brief departures may breathe easily. Lyrically, he is as tortured as ever.
Claustrophobia is a common theme climaxing with the delicate closer, "Right Where It Belongs." The song is an open-ended query of reality stemming from fears of loneliness. Reznor's voice is muted throughout, and once the tone becomes clear, he is overpowered by crowd noise–the impending masses closing in. This is contrasted against his own singularly soft vocals.
In contrast, Reznor's newfound sobriety occasionally surfaces. "Getting Smaller" focuses on blending in, while his world (presumably his "complications" and his "catches") shrinks. His conclusion? It's okay.